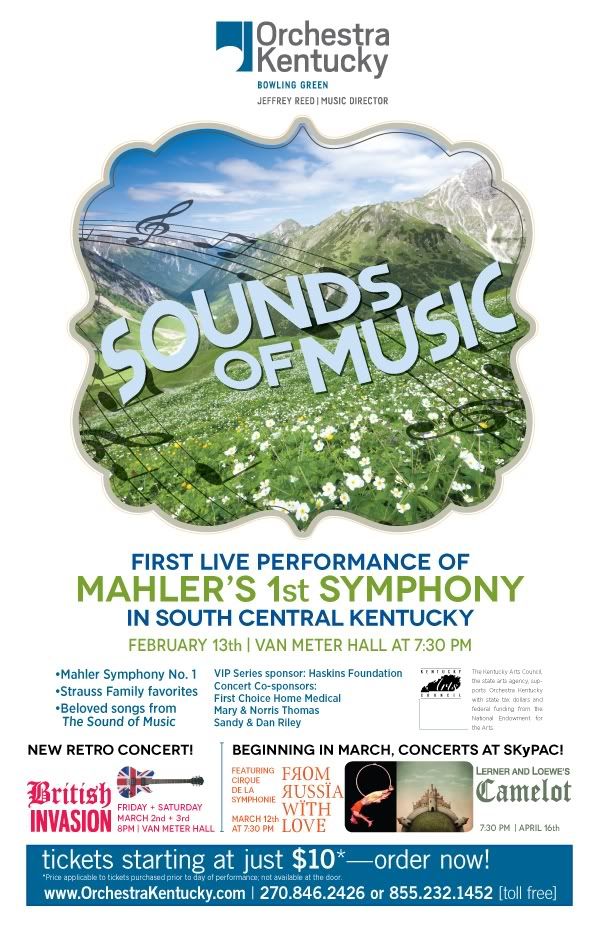 By Admin, BuyLocalBG.com, BuyLocalBg@gmail.com/
Monday, February 13th, 2012 1:00 PM CST
Don't miss Orchestra Kentucky's performance of Mahler's Symphony No. 1! Experience the emotion and raw power of 88 professional musicians on the stage of Van Meter Hall. Also, there will be Strauss Family favorites with selections from Rodgers & Hammerstein's The Sound of Music.
Tonight at 7:30 p.m. at Van Meter Hall on the campus of Western Kentucky University! 
For tickets, call (270) 846-2426.
This is the VIP Series sponsored by the Haskins Foundation Concert co-sponsored by First Choice Home Medical, Mary & Norris Thomas and Sandy & Dan Riley.