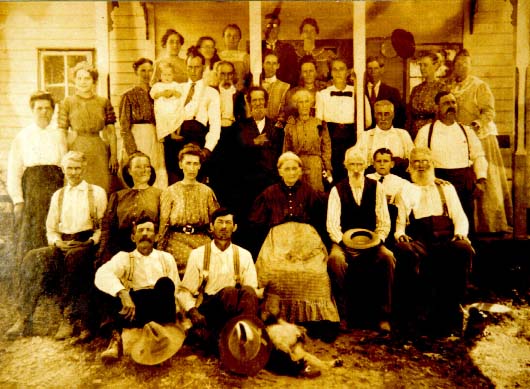 Members of Mammoth Cave's Joppa Community
By Admin, BuyLocalBG.com, BuyLocalBg@gmail.com/
Thursday, October 27th, 2011 1:00 PM CST
We usually don't creep outside of Warren County lines for stories (we will if it's awesome) but this is about each and everyone of you. Yes, each and every one of you. If you want to better know your present it's best to know your past. Recently, I discovered the beauty of the second floor at The Kentucky Museum and have done a swan dive into my family genealogy. That's why I was excited to see the Mammoth Cave Genealogy Day coming this Saturday.
The Mammoth Cave Genealogy Day this Saturday and  will be held at the Edmonson County Public Library in Brownville at 280 Ferguson Street,beginning at 9:00 AM. There will be some great presentations with local University professors and experts on the subject. Here are some of the sessions:
Presenter: Louise T. Jones: Director, Special Collections and Library, Kentucky Historical Society
Research Techniques and Available Resources at the Kentucky Historical Society
Presenter – J. Mark Lowe – Certified Genealogist
Locating Civil War Ancestors: Discover the records of your Yankee or Rebel ancestor. Learn more about compiled military service records, pensions and more. Come learn about your border ancestor and finding their uniform of choice or no uniform at all.
Is it Really Online? Finding and Using Original Sources at Home or Library: Take advantage of new online resources while developing your research skills. Learn about simple techniques that can improve your methodology and accomplishment.
Presenter: Nancy Richey: Special Collections Librarian, Western Kentucky University
Orientation to the Kentucky Library
Also don't forget about membership into the Southern Genealogical Society. Membership is open to anyone interested in genealogy. Annual dues for individual and family memberships are presently $20.00 U.S. per calendar year. (Jan – Dec). This includes a subscription to The Longhunter, (one subscription per family membership) Anyone joining the society during the course of the year will receive the four quarterly publications.