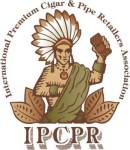 By Admin, BuyLocalBG.com, BuyLocalBg@gmail.com/
Tuesday, July 12th, 2011 12:00 PM CST
Many of our readers like to frequent Bowling Green Pipe and Cigar for a premium cigar and a great micro brew. This Saturday they head to the annual convention in Las Vegas to keep your local choice for premium cigars on the cutting edge. The IPCPR Annual Convention & Trade Show is the most important event of the year for tobacconists! It's theirbest opportunity to select the high quality products that the Bowling Green cigar aficionado's expect, and to discover the new and exciting merchandise that will keep Bowling Green people Buying Local at Bowling Green Pipe and Cigar!
But, why do you care that they are going to the convention? Well, they are going to be closed from Saturday July 16th and will reopen on Thursday July 21st. So, if you plan on golfing or being out this weekend or the beginning of next week….. you need to drop in and buy the cigars and packaged beer you need to tie you over till they get back. Here are some of the current pre-show favorites:
[youtube=http://www.youtube.com/watch?feature=player_embedded&v=pXoIK4aLiMc]
Be sure to fan them on facebook or twitter. That's a sure fire way to see what they are learning and better yet bringing back to Bowling Green, product wise!