By Admin, BuyLocalBG.com, BuyLocalBg@gmail.com/
Wednesday, March 16th, 2011 10:00 AM CST
Cain and Nub cigars are favorite cigars amongst many of the Bowling Green Cigar community. So when it was announced that "Daytona," the new line Studio Tobac, was set to be launched many were interested. The CAIN DAYTONA is a medium bodied offering blended using only Jalapa Ligeros. Jalapa Valley is Nicaraguas northern most tobacco area. It is well known for producing the country's most medium and smooth fillers. CAIN DAYTONA takes its flavor profile from this distinct area. The DAYTONA offers a solid medium taste with an abundance of natural smoothness. The result, a creamy cigar with true Nicaraguan taste.
Monday, March 21st Bowling Green Pipe and Cigar will launch the line as Ian from Oliva will be coming through to launch Cain Daytona, the first offering from Studio Tobac. From 5:00pm-8:00pm they will be offering all Cain and Nub items on special, buy 3 get 1 free.
Also, coming to Bowling Green Pipe and Cigar this Thursday for St. Patrick's Day will be two beers from Three Floyd's Brewing. Hit the link for ratings from Beer advocate.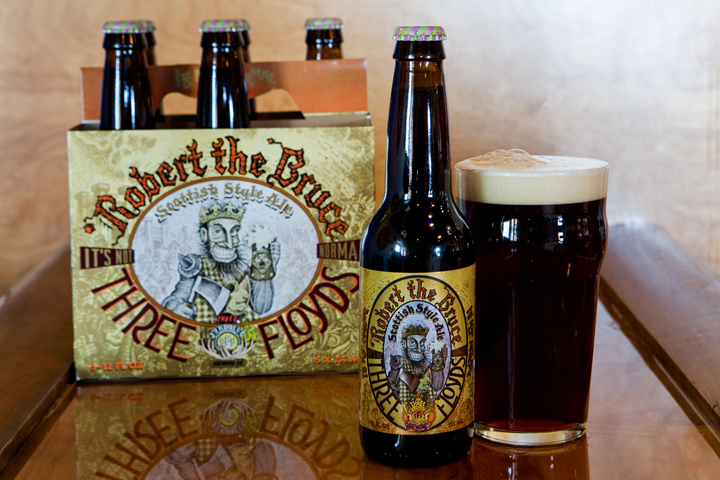 Robert The Bruce "Scottish Ale" from Three Floyds: Click
Brian Boru Old Irish Red from Three Floyds: Click
In another week or two these will be arriving:
Oberon Ale from Bell's Brewing: Click
This one may take a while to get in but, keep up via Facebook:
Founder's KBS (Kentucky Breakfast Stout: Click
So get out there next Monday or swing in for the new beers from Three Floyd's tomorrow during the first round of the NCAA tournament. Bowling Green Pipe and Cigar is located on the square.