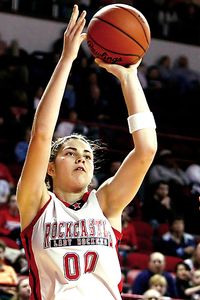 It's more than just more traffic this week. It's a great week where BG's greatness is on display to others around the state. Thanks Girl's Sweet 16!
By Admin, BuyLocalBG.com, BuyLocalBg@gmail.com/
Friday, March 11th, 2011 10:00 AM CST
Bowling Green Favorites with Bud Agnew of S&R Tire Center! Local owners with a great work atmosphere produces safer cars. At least that's what my car tells me. Click
Perdomo Cigar Tasting at Bowling Green Pipe and Cigar Monday Night. Didn't get to go to this one but, heard they had a great crowd and some seasonal beers were consumed. Click
14th Anniversary For Grinstead's Flooring Means Savings for You! I went by this week and the new stuff they have in and on sale is just awesome. It's made my relationship with the floors in my home tense. Very tempting. Click

Downtown Business Thrives When Powered by Caffeine and Hard Work. This is a great piece written by Justin that describes the beauty of Spencer's. Plus, Only three espresso machines met the high standards to be considered for the World Barista Championship, one is headed to Spencer's!
Orchestra Kentucky's Concerts Made Better With Shuttle Service Leaving from The Bistro. Having a great meal and a night of music just got easier. Click
Destiny Dental's Cadent iTero Gives Impressions with None Of The Goop! This is why I love technology and advancement. I hate gagging on those old impressions. Click
Spring Break Is Almost Here! Have You Got Your Training Gear? Have you got your baseball or spring break beach gear? There are some really cool things happening at the WKU Store. Click
Behind The Bar: Anchor Steam Snappy Tom. A great drink that scared me. It's perfect for those who love 'Bloody Mary's' or Tomato Juice/V8. Click
Candle Maker's On The Square's Scents of The Week for March. You know I am all over 'Angel Food Cake' next week. Click
Don't Forget 'The Capitol Arts Theater' This Weekend, Greenwood High's performance of 'Grease. Click
B&J Gallery's Shadowboxes Keep Memories Safe and Great For Display! If you've got some stuff just waiting to be displayed, you need to chat with these folks. Click