By Admin, BuyLocalBG.com, BuyLocalBg@gmail.com/
Monday, December 17th, 2012 10:00 AM CST
There are many traditions on Christmas in terms of adult beverages. From the craft Christmas ale to wines, bourbon etc. This year has two special favorites. An American favorite is Eggnog and Evan Williams Eggnog is probably the one most are talking about:
Glühwein is popular in German speaking countries and in the region of Alsace in France. It is a traditional beverage that is offered during the Christmas holidays. It's served warm and if you like to feel happy, it can make you that quickly. It's a great way if you are German in heritage to touch ancestors way of celebrating.
Some of our other favorites:
The Macallan 18 year- The Macallan Sherry Oak is exclusively matured for *a minimum of 18 years in Spanish oak casks, handcrafted and sherry seasoned in Jerez, Spain. This delivers a classic Macallan style, wonderfully rich in colour with dried fruits, spice and chocolate orange.
Hendrick's Gin- "Small batch" typically means 1,000 litres or fewer. Hendrick's distils in miniscule batches of 450 litres, which gives our master distiller even greater control of his careful artistry.
The Kraken Black Spiced Rum- The Kraken Rum takes its name from the mythical sea beast which is said to have wreaked havoc with tall ships and rum-running vessels throughout history. To that end, the result of a night out with The Kraken rum is said to be similar to the experiences of those sailors who have gone eye-to-eye and toe-to-tentacle with the giant creature- They are happy to have survived and are looking forward to ROUND TWO. While the smooth taste of The Kraken rum certainly lends itself to be enjoyed as a sipping rum, it also works well as a key ingredient in a number of rum-based cocktails such as the traditional Kraken & Cola or Kraken Ginger Beer!
Angel's Envy Bourbon- Angel's Envy Kentucky Bourbon, finished in Port Wine Barrels is the first offering from the Louisville Distilling Company.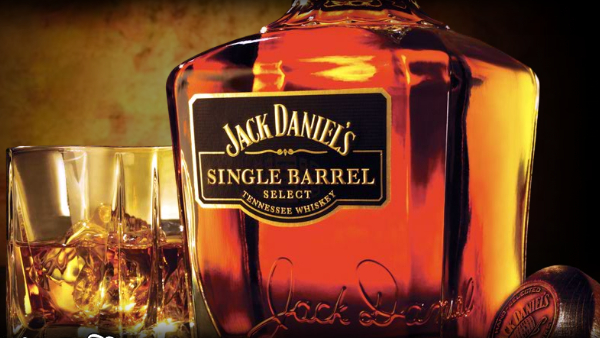 Jack Daniels Single Barrel Select- Single Barrel is matured in the highest reaches of our barrelhouse, where the dramatic changes in temperature cause its color and taste to deepen further. We still hand select each barrel for its robust taste and notes of toasted oak, vanilla and caramel.
Check out their facebook page. We look forward to working with 'Greenwood Spirits Shoppe,' a locally owned businesses, and hope you will consider them instead of going to those stores owned by out of town retailers.