By Admin, BuyLocalBG.com, BuyLocalBg@gmail.com/
Thursday, September 6th, 2012 11:00 AM CST
Thing are happening over at the Record Shop and it's not just Records (although, there are 3 you need). Check it out:
Missile Command: A 1980 arcade game by Atar that is considered one of the most notable games from the Golden Age of Video Arcade Games. The plot of Missile Command is simple: the player's six cities are being attacked by an endless hail of ballistic missiles, some of them even splitting like multiple independently targetable reentry vehicles, and in later levels smart bombs which can evade a less than perfectly targeted missile. As a regional commander of three anti-missile batteries, the player must defend six cities in their zone from being destroyed.
Amazing Spider-Man Movie Spider-Man Resin Bust A Diamond Select Release! Designed and Sculpted by Gentle Giant!
Tom Waits, "Nighthawks At The Diner"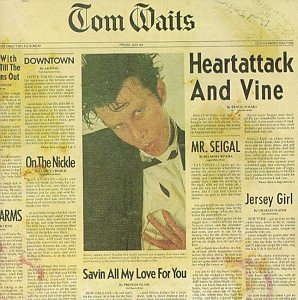 Tom Waits, "Heart Attack and Vine"
Tom Waits, "Foreign Affairs"
All of this is now available and much much more at Great Escape Records and Comics! Great Escape Records and Comics is located 2945 Scottsville Rd, Ste B17 & 18. Check them out on facebook.