By Admin, BuyLocalBG.com, BuyLocalBg@gmail.com/
Thursday, January 20th, 2011 7:00 AM CST
The wedding day is an important day in the life of any person. It's a day of nerves and joy all in one. A bond of love made firm through a ceremony that consumes many brides, mother of the bride and groom, father of the bride and grooms, the bridesmaids and groom himself. Party 1 Superstore will help calm those nerves with their '2011 Wedding Celebration' Sunday, January 30th at the Sloan Convention Center. This is their 10th year putting on the wedding show and this year looks to be bigger and better than years past.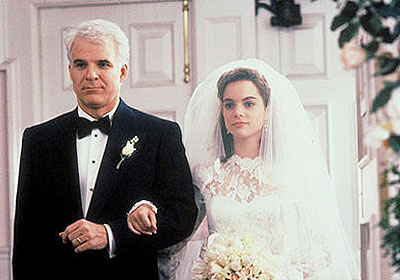 'Seriously, who doesn't watch this at least once in the wedding planning process.'
Last year, over 400 guests attended, including 200 brides, numbers they are sure to exceed this year. Some of the vendors this year include (not all local) Morris Jewelers, Bowling Green Pipe and Cigar, David's Bridal, MW Tux, Music for All Occasions, Bridal Warehouse, Riley's Bakery, Holiday Inn, Tomorrow's Woman, National Corvette Museum, Jayco Homes, L&N Depot, Sun Suites just to name a few of the many.
The event starts at 11:00am, Sunday, January 3oth at The Holiday Inn, University Plaza Hotel and will end at 4:00pm. The event is hosted by Party 1 Superstore and any additional info can be found by calling them 843-8711 or visiting them at their store at 1751 Scottsville Rd. or their second location at 600 US31W Bypass.